Matthew J. Curran, Member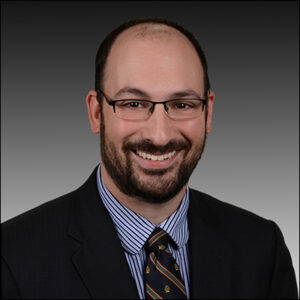 Matthew J. Curran is a registered patent attorney that joined the firm in 2013 and was elected as a Member in 2018. Besides being registered to practice before the United States Patent and Trademark Office, he is also admitted to practice law in Massachusetts and New Hampshire as well as before the United States District Court for the District of New Hampshire.
Matthew earned his B.S. and M.S. in Plastics Engineering, a unique blend of chemistry and mechanical engineering, from the University of Massachusetts at Lowell (UML), the only ABET accredited Plastics Engineering program in the U.S. and an internationally recognized leader in plastics engineering education. He then studied at the University of New Hampshire School of Law, formerly Franklin Pierce Law Center, home to the Franklin Pierce Center for Intellectual Property and recognized as a one of the top-10 IP law programs in the United States for more than 20 years, where he received his J.D., while focusing heavily on Intellectual property.
Matthew stays connected with the local engineering community and his alma mater, UML, through serving as the secretary and webmaster for the Pioneer Valley chapter of the Eastern New England Society of Plastics Engineers and is also active in the Nashua Fish and Game Association. In his free time, Matthew enjoys tinkering with electronics, computers, and just about anything with a motor, almost always having at least one project he is working on.
Matthew can be reached at 603-886-6100, x 7009.
Connect with Matthew
U.S. and Global IP Protection:
---
 If you are seeking a reliable U.S. patent law firm that is accessible, effective and efficient, please give us the opportunity to introduce ourselves. Since 1993, we have provided U.S. intellectual property law services for clients throughout the U.S. and abroad, including patent and trademark prosecution and licensing, and IP portfolio management.
At Maine Cernota & Rardin, we have a New England Attitude about cost, quality, client relationships, and great service. Call us at (603) 886-6100.