Andrew P. Cernota, Managing Member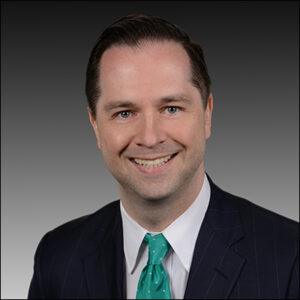 Andrew P. Cernota is the managing member of the firm and a registered patent attorney. He has been with the firm since 2001. He is registered to practice before the United States Patent and Trademark Office, the New Hampshire Supreme Court, the Massachusetts Supreme Court, the Maine Supreme Court,  the US District Court for the District of New Hampshire, and the United States Court of Appeals for the Federal Circuit.
Andrew earned his A.B. from Dartmouth College in Chemistry (Physical and Inorganic). He studied at Franklin Pierce Law center, now University of New Hampshire School of Law, where he received his J.D. and L.L.M. in Intellectual Property.
Andrew advises and assists clients with the selection, licensing, protection, and enforcement of trademarks and also maintains an active Patent practice including licensing, technology transfer, and prosecution of patents. He has worked with clients to provide counseling and intellectual property right protection in a wide variety of technical fields including medical devices, semiconductors, photonics, and plastics.
Andrew is a member of the Nashua Bar Association, American Intellectual Property Law Association, the Dartmouth Lawyers Association, the Catholic Lawyers Guild, International Association for the Protection of Intellectual Property, and the American Chemical Society.
Andrew is active in his community volunteering as the Chairman of the Nashua Cable Television Advisory Board and in various religious, charitable, and political roles.
Andrew can be reached at (603)886-6100, x 7002.
Connect with Andrew
U.S. and Global IP Protection:
---
 If you are seeking a reliable U.S. patent law firm that is accessible, effective and efficient, please give us the opportunity to introduce ourselves. Since 1993, we have provided U.S. intellectual property law services for clients throughout the U.S. and abroad, including patent and trademark prosecution and licensing, and IP portfolio management.
At Maine Cernota & Rardin, we have a New England Attitude about cost, quality, client relationships, and great service. Call us at (603) 886-6100.